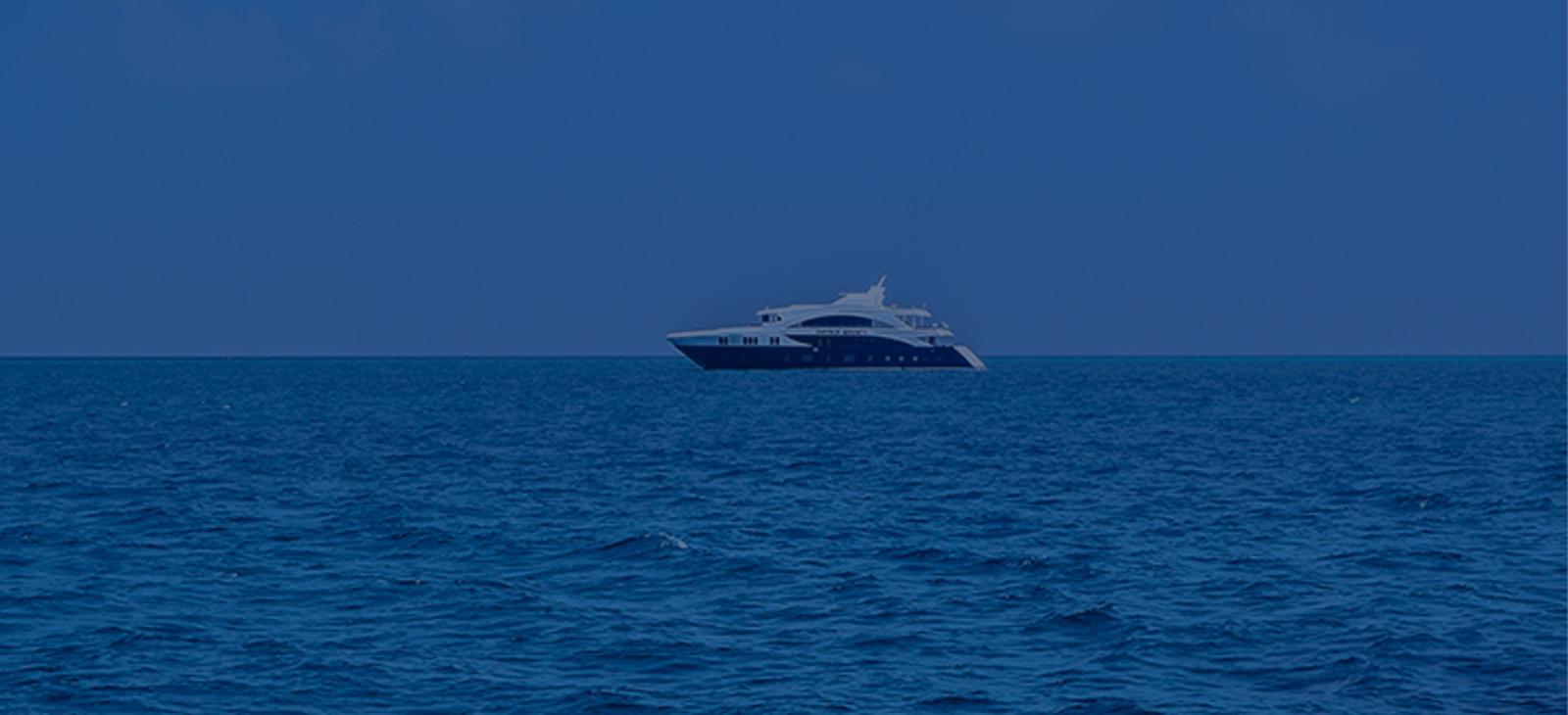 This elegant, German-built superyacht was designed by Jon Bannenberg. It is the 10th largest yacht in the world and cruises effortlessly at 28 knots.
The yacht required a reliable two way radio communication system to allow the crew to talk to each other from any part of the vessel in all conditions. Guaranteed radio coverage was required at all times to carry out on-board duties efficiently and safely.
The aim was to achieve 100 percent radio coverage throughout the yachts 5-storeys. Whatever the weather conditions, the radio equipment would have to provide crystal clear reception from any deck. For instance, if a fire broke out at sea, it would be vital the deck crew could communicate and collaborate fast without any hindrance.
Following a full site survey on the motor yacht, Brentwood's expert technical engineers decided Motorola DP3441 handheld radios would be the most suitable option. Aside from providing full coverage across the entire vessel, the two-way radio was also of the highest quality and waterproof.
The Motorola DP3441 is a lightweight, compact model with durable, dependable construction. Suitable for use in harsh marine environments, this reliable radio will give the deck crew absolute confidence whilst at sea, or in a harbour. The high capacity Lithium-Ion battery provides a secure 10 hours of operating time.
For situations requiring hands free operations, the deckhands can wear a throat microphone with an attached acoustic tube, which fits into the ear.
The installed radio system made all onboard feel more secure, and increased productivity as a result of uninterrupted communications. The officers and crew found their radios extremely robust, reliable and easy-to-use. Brentwood will always be available to help the superyacht with after sales support, servicing of equipment or additional products for the provided two way radio equipment.
Solutions used
Multiple User Solution
Connecting over one thousand users to share voice and data quickly and securely.